Richi Amweg...

...born in the 1970s under the zodiac sign Cancer, grew up in the canton of Aargau, likes to be often in the Upper Valais, loves dogs, likes to climb, roller blade, swim and hike, is interested in cynology, web design and amateur radio, a trained railway operations booker, today a police officer and a dog handler.
---
"Of course you can live without a dog - it's just not worth it."
(Heinz Rühmann)

At this point I would like to introduce you my faithful four-legged companions with the long snout a little more closely:

* * *

Acro
With Acro I spent my earliest childhood, and if you believe the stories my parents tell, he probably regarded me as his puppy. Unfortunately, he died of cancer when I was only three years old. Although I did not know Acro very long, my memories of him are very clear and I have always felt that he always accompanied me in difficult decisions.

Vox
Vox du Boidamont was my first K9 and served for a good eight years as a police search and protection dog. His mild-mannered, open nature with the same very pronounced protective instincts, his strong character and his very special, unique kind recorded from this very special dog. Unfortunately, at the age of about seven years he has been diagnosed with Degenerative Myelopathy wich is a serious and incurable genetic disease. Therefore, after a long time of therapy and hope, at November the 18th 2014, we had to make a decision wich was so sad and so hard to do for us. :'-((

Rhana
Rhana von Ila was the female dog of my former girlfriend, who was working her in the fields of protection, search and rescue, attending and therapy. Her versatility and her open, loving nature was absolutely typical for this great dog. Unfortunately, since the end of 2012 she suffered at a nondescript illness, which was probably due to an autoimmune disorder, and died in the early morning of 21 April 2013 at home in my arms. :'- ((

Enny
Chayenne from Owl's Nest, called "Enny" is my former life partners current female dog and is designed for search and rescue dog. However, the exact training direction (Mantrailing and / or debris search, etc.) is not fixed yet. As a puppy, Enny was imported illegally into Switzerland and spent her childhood years with an owner, which was absolutely overwhelmed by her temperament. That's why she came to the shelter of the Bernese Animal Welfare, where, in October 2013, at the age of one and a half years, we adopted her. Her incomparable gentle and good-natured kind is characteristic for this sensitive dog, which is still very spirited and willing to work.

Cama
From 2014 until 2017, with the detour of a dog sports test, Cama was trained as a police-K9, but since she was not admitted for service after not passing her entrance test, she's simply the private "dog by my side".

Catch
Catch "Carat vom Bajohr" entered our pack by a fortunate coincidence in July of 2017. Like once Vox, he will be trained as a police search and protection dog. Catch is very open minded, willing to learn and eager to work. When he moved in with us, he was still extremely reserved and anxious about new situations and unknown objects and people, whereas today he is happy and open to new things and shows himself more and more confident in everyday life and education. On September 14th 2018 Catch passed the Young Dog Test with the Police K-9 Unit and is now ready for duty as a Police K9 for Search and Protection.

* * *

In loving memory of all our animal life companions, who are no longer with us, the story of the Rainbow Bridge give us always strength and hope to see them again. Eventually. Somewhere. Somehow.
---
| | |
| --- | --- |
| | |
webcam Aargau

webcam Wallis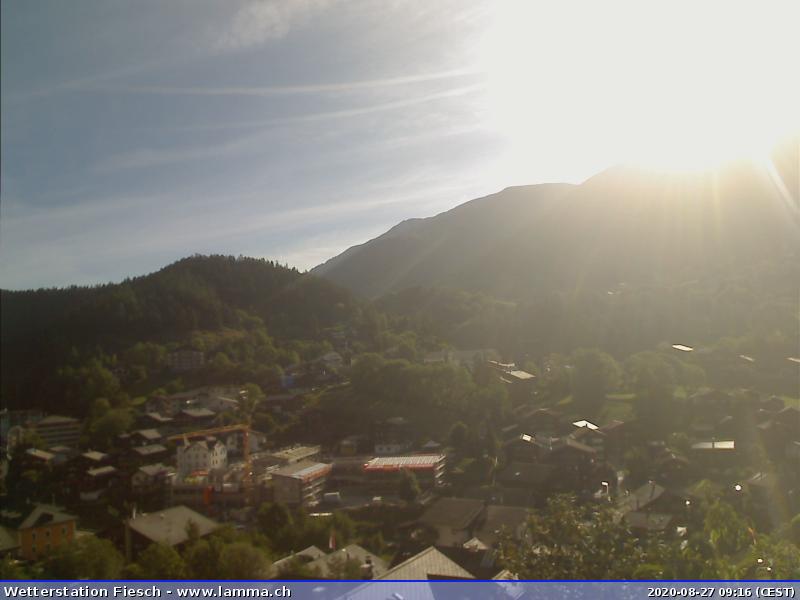 tempest warnings