Richi Amweg...

...born in the 1970s under the zodiac sign Cancer, grew up in the canton of Aargau, likes to be often in the Upper Valais, loves dogs, likes to climb, roller blade, swim and hike, is interested in cynology, web design and amateur radio, a trained railway operations booker, today a police officer and a dog handler.
---
Thanks to a very pleasant shiftwork model, I have quite a lot of leisure time, which is dedicated to my four-legged friends for the most part. In addition to
the normal dogs employment program, there may be private dog trainings, exercises of the police K9 unit and military dog handlers association or
we are just walking or hiking in beautiful places.

If in addition to the dog work there is still some time left, I like to dedicate myself to other things. Then I like to climb, turn a few laps on the rollerblades
or swim a few lengths. And if the opportunity arises, I will not reject to have a fine meal in good company at a nice restaurant from time to time.
In addition, however, it also may happen sometimes that you encounter me at home. There I'm either enjoying the comfortable sofa seeing a good movie or
I'm going to indulge in one of my "bad weather hobbies". In this context, the computer science and the web design may be mentioned, because for example the present website wants to be managed too, or I take care of house and garden, which always hold one or the other task.

But where is this Richi Amweg from? Well, I'm born and raised in canton Aargau, but I do feel (grandmother blessed thanks) a little as a Valaisan too, where I quite often stayed all my life. And since I am fledge, I occupationally explored Switzerland, was on tour almost all over the country and even at home in some places for a while.
At this point, a few words about our family crest that is kept by State Archives of the Canton of Aargau. Its heraldic blason reads
as followed: "In yellow on green dreienberg three green Chicory with red flowers and green stems with three two serrated leaves."
---
webcam Aargau

webcam Wallis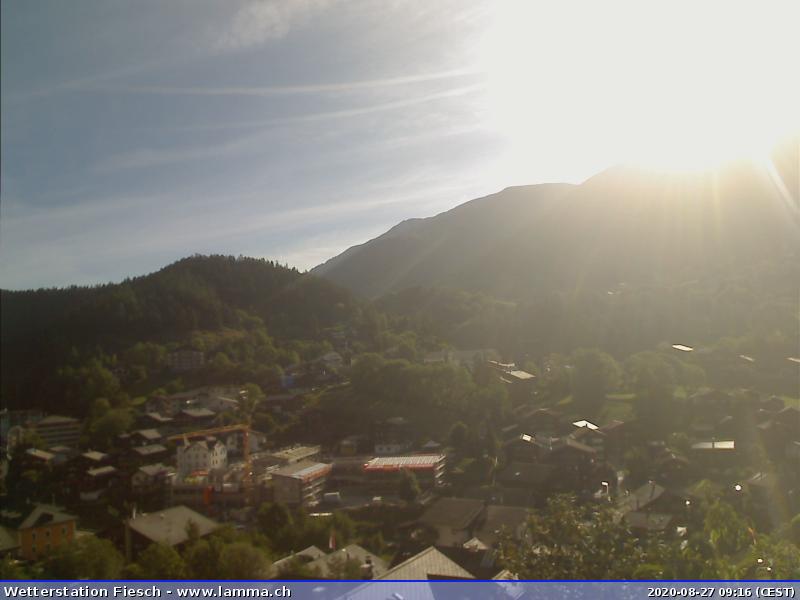 tempest warnings